EP2002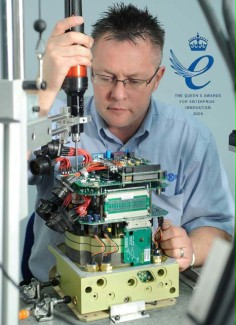 Awarded the prestigious Queen's Award for Enterprise in the Innovation category for EP2002 Distributed Brake Control system for metro trains.
EP2002 is an important new development in the field of brake control valves for metros and multiple units. The modular, decentralized system combines electronic and mechanical components into a single mechatronic unit. A data bus links the system throughout the entire train, enabling braking to be adjusted to take into account a wide range of variables such as passenger weight distribution. EP2002 is also easier to install and maintain, and therefore offers significantly reduced lifecycle costs compared with previous systems. At the same time it requires less space and is considerably lighter.
EP2002 has been sold for installation in metro cars world-wide. Customers include the metro systems in London, Bangkok and Manila, and in China virtually all new metro cars use the new technology, for example in the cities of Beijing, Guangzhou, Nanjing, Shanghai, Shenyang, Shenzhen and Tianjin.
Benefits of EP2002 for train builders:
Low cost
Faster installation
Faster commissioning
Lighter
Smaller
Integrated system
Optimised braking performance
Benefits of EP2002 for Train Operators:
Reduced operational costs
In-service availability is maximised
Optimised braking performance
Wheel Slide Protection (WSP) virtually eliminates wheel damage
Specially developed EP2002 Brakes Consultant software provides system status information
Improved under-car access
Overhaul periodicity of 9 years